Join Guice Offshore and Gulf Blue for Oceans In Action 2022, an in-person event highlighting how marine science and technology research efforts are integrated into operational missions, results, and decision-making tools. Presented by the Marine Technology Society, Oceans in Action will highlight results of the Advanced Naval Technology Exercise (ANTX) vignettes that took place in the Gulf of Mexico in 2020, as well as details on NOAA's increased support to that program. As of this time, Oceans in Action is completely sold out.
New to the program – the Port Security Summit hosted by the Port of Gulfport through the University of Southern Mississippi's Mississippi Defense Initiative (MDI), a grant from the Office of Local Defense Community Cooperation.
WHEN: March 7-10, 2022
WHERE: Mississippi Coast Coliseum and Convention Center, Biloxi, MS. Ballroom A.
Watch a pre-event webcast for Oceans in Action 2022 on Maritime TV here: https://www.maritimetv.com/Events/Oceans-in-Action-2022
What's Oceans in Action All About?
Oceans in Action is the premier Gulf Coast regional marine technology event focusing on emerging technologies – bringing together federal, state, local, and private organizations for presentations, business-to-business/business-to-government meetings, exhibits of the latest technology, and pier-side demonstrations in association with the Advanced Naval Technology Exercise Gulf Coast and Port of Gulfport. This year, details on the programs associated with the newly awarded Gulf Coast Tech Bridge will be highlighted.
The newly added Port Security Summit, hosted by the Port of Gulfport, Mississippi, will examine key security and logistic measures needed to transport cargo as one of 17 strategic seaports in the nation, highlighting emerging technology within the maritime and port security industry. With increased traffic and cargo moving through ports each day, ports are particularly vulnerable to security threats, creating the need for a wide range of security tools from cybersecurity to physical security to defend and reduce the impact of potential threats to port operations.
Event Highlights
New this year: Port Security Summit and introducing the new Gulf Coast Tech Bridge
Great pier-side demonstrations and ANTX vignettes
Updates by local federal and state agencies on their missions and technology needs and programs
Talks on new and developing technologies
In-room exhibit tables
One-on-one Business-to-Business and Business-to-Government meetings
Break time to network
Hear from Local and Regional Agencies (Planned)
Naval Meteorology and Oceanography Command
Naval Research Laboratory – Stennis Detachment
National Oceanic and Atmospheric Administration
Environmental Protection Agency's Gulf of Mexico Program
Updates on Mississippi's Blue Economy, including:

Ocean Enterprise Facility Construction
Gulfport Blue Economy Innovation District
Singing River Innovation Hub

Newest developments at the University of Southern Mississippi's classes and programs in ocean engineering, unmanned systems, aquaculture, and others
State of Mississippi efforts and programs
Additional presentations from local collaborative groups and emerging technologies
For more specifics on the event, click here: https://www.mtsociety.org/oceans-in-action
Sponsors include:
Gold Level
Silver Level
Bronze Level
Break Sponsor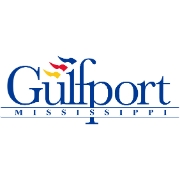 Internet Access Sponsor

B2B/B2G Sponsor